August is a month that lots of teachers dread—it's like the entire month feels like a Sunday (as in, school is looming just around the corner!) While I am not heading back until after my maternity leave is up, Charlie will be starting her 3-year-old preschool class at a new school this year. To help me get ready (and you if you are in the same position) I've rounded up a few of the best tips I've learned or have gotten from other moms to help prepare for Back-To-School time!
This post is sponsored by Kleenex, Scott, Cottonelle and Viva but the content and opinions expressed here are my own.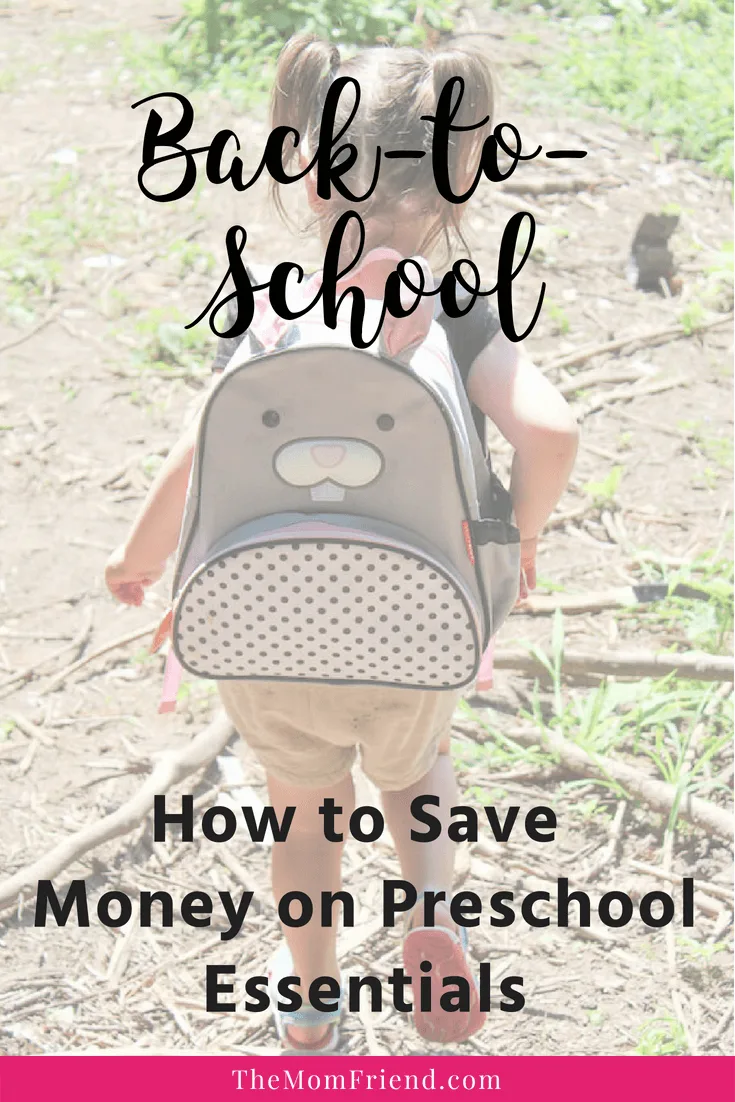 Tips for Saving Money (+ Your Sanity) for Back-To-School
Start with a list (theirs and yours)
One thing I have learned as a teacher is that items on a list are given for a reason. If your child's school gives you one—use it! These are essentials that help keep the classroom running smoothly. Teachers spend a ton of their own money, so they aren't asking you to buy a certain item just to be mean. It takes a community to keep things going! You may need to buy paper towels, hand sanitizer, or Kleenex, in addition to regular school supplies. Think about how messy and germy kids are!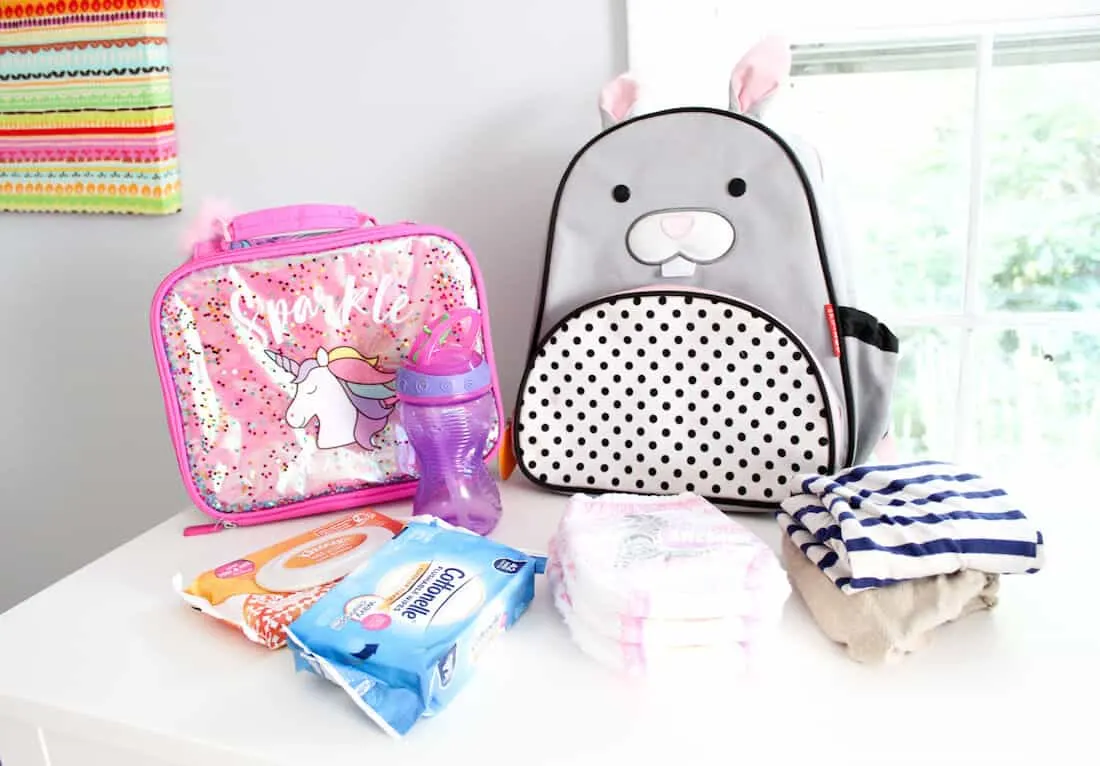 Before doing your back-to-school shopping, write down everything your child might need as well. For daycare/preschool that might look something like:
Extra outfits
Extra underwear and/or pull-ups (especially if potty training)
Flushable Wipes
Nap Mat
Lunchbox + food containers or bento boxes
Water Bottle + Milk Cup
Sunscreen + Sunhat
Name labels for personal belongings
New clothes to shop for (play clothes, items outgrown or needing more of)
Buy online to save big
I love shopping online for anything I can—it is just so convenient. For back-to-school, it also is a way to stock up for cheap! Check out Amazon for amazing savings on back to school essentials from Kleenex, Scott, Cottonelle and Viva. I picked up a bulk pack of Cottonelle Flushable Wipes (a must have for this seemingly never-ending potty training stage we are in) and Kleenex Wet Wipes to fight off those schoolhouse germs. Kleenex tissues and paper towels are also on my list. By buying in bulk we have them for both around the house and for when the school requests them.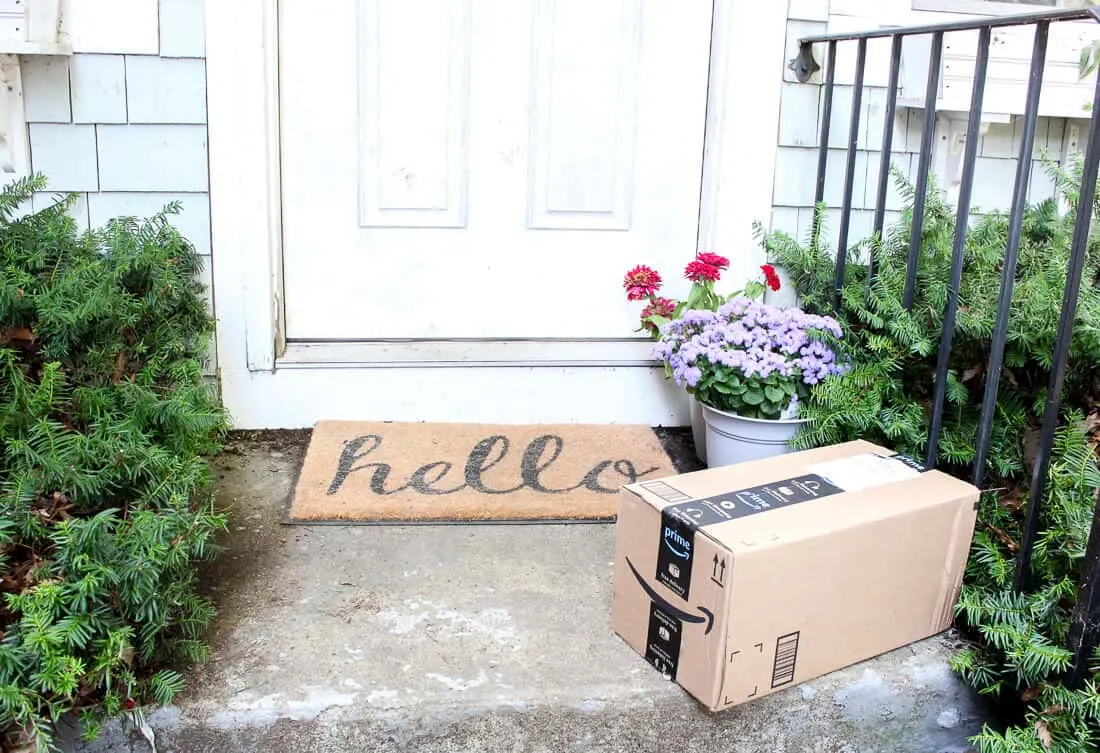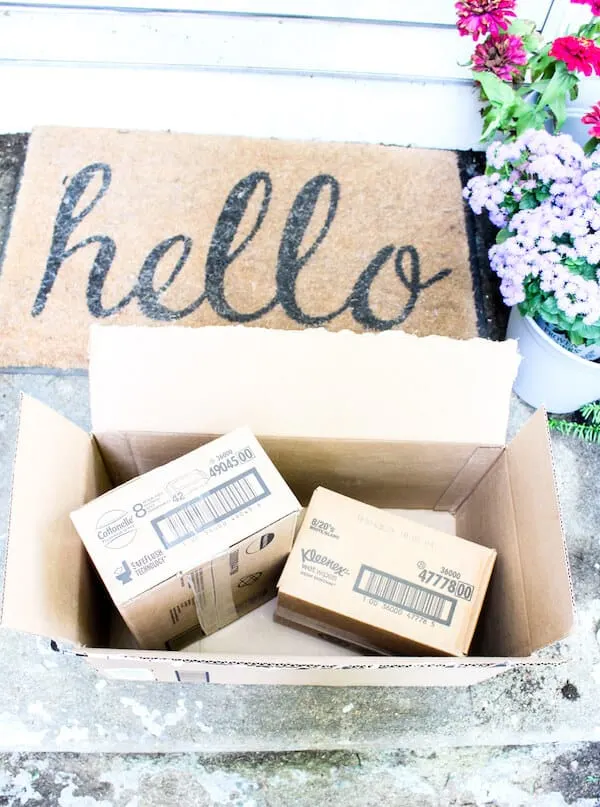 Charlie's last school asked for a box of tissues each month, so buying in bulk online is a great way to save big and not have the hassle of buying in store). You can save up to $3 plus 15% on these brands over on Amazon!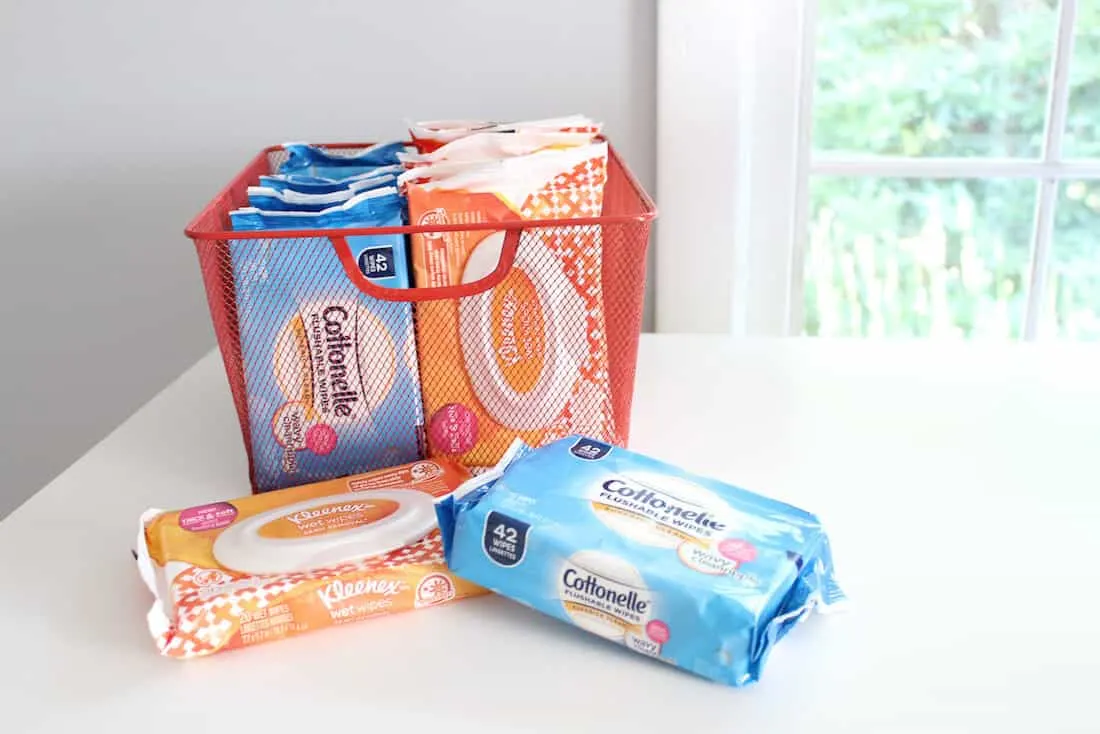 Start practicing the new routine in advance
Charlie is WAY OFF her normal school year routine. Being super pregnant during summer, and now with a newborn, I have been extremely lax about doing things like brushing teeth when done eating or getting dressed. Sometimes it is a fight to put clothes on even to go someplace fun because she is so used to lounging around in her PJs! I know other families are likely the same during summer time too (and if not, teach me your ways)!
Toddlers and young children cannot (and will not) snap back into a routine the same way an adult can, so we need to start preparing them in advance. A few weeks before, start adding in tasks that will need to be done to get out the door in time. Make it a game, or practice doing tasks before heading out the door for activities. A task chart can also help provide a visual for kids, and incentives work if needing extra motivation! These can be reduced once they are used to their routine.
If possible visit the school ahead of time as well or at least talk about it with excitement to help them get emotionally ready as well.
Let them help in picking new items
Charlie is in a phase where bright pink and sparkly items are catching her attention—not my idea of classic style!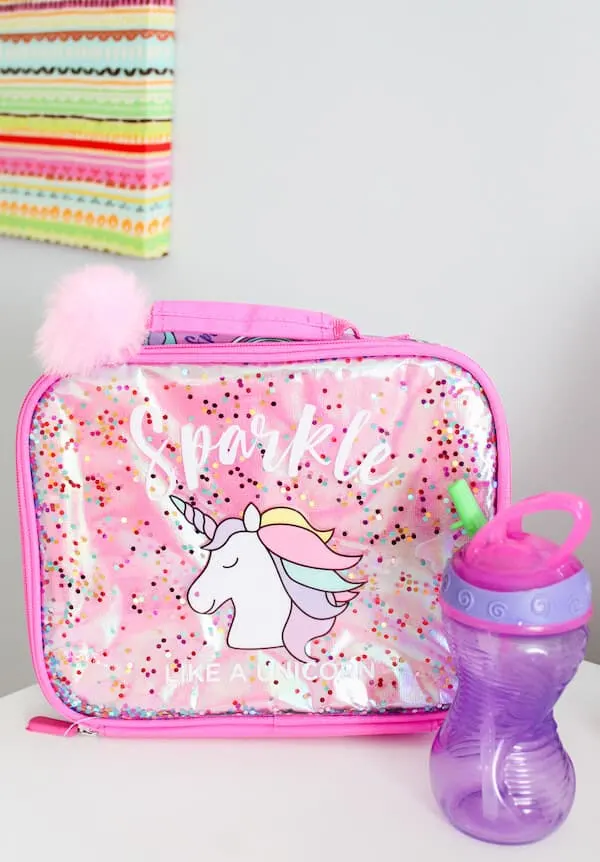 But the joy those type of things brings to her is too cute to pass up. I have noticed when I let her pick, she is more likely to use them and to be proud of them. Let your kids pick out their favorites (or between 2 to 3 ones you can live with)
Adjust Bedtime Ahead of Time
Charlie went to bed at 11pm last night. Now that isn't the norm, but she had a fun day at the amusement park with her grandparents. We've had lots of late nights enjoying the company of friends and family this summer. But come school time, that early wake-up time will be hard to conquer. In the week or two before school starts, we will be adjusting our schedules to make sure she is going to sleep at a decent time, to make wake-ups easier.
Remember Your Patience!
This is a reminder for me. Toddlers are not trying to ruin the day if they have meltdowns or are refusing to get dressed. They are simply learning how to navigate their big emotions and their environment. The transition back-to-school will be a big change for kids, and it is important to remember to give them and ourselves some grace and add a heaping spoonful of patience to our coffee!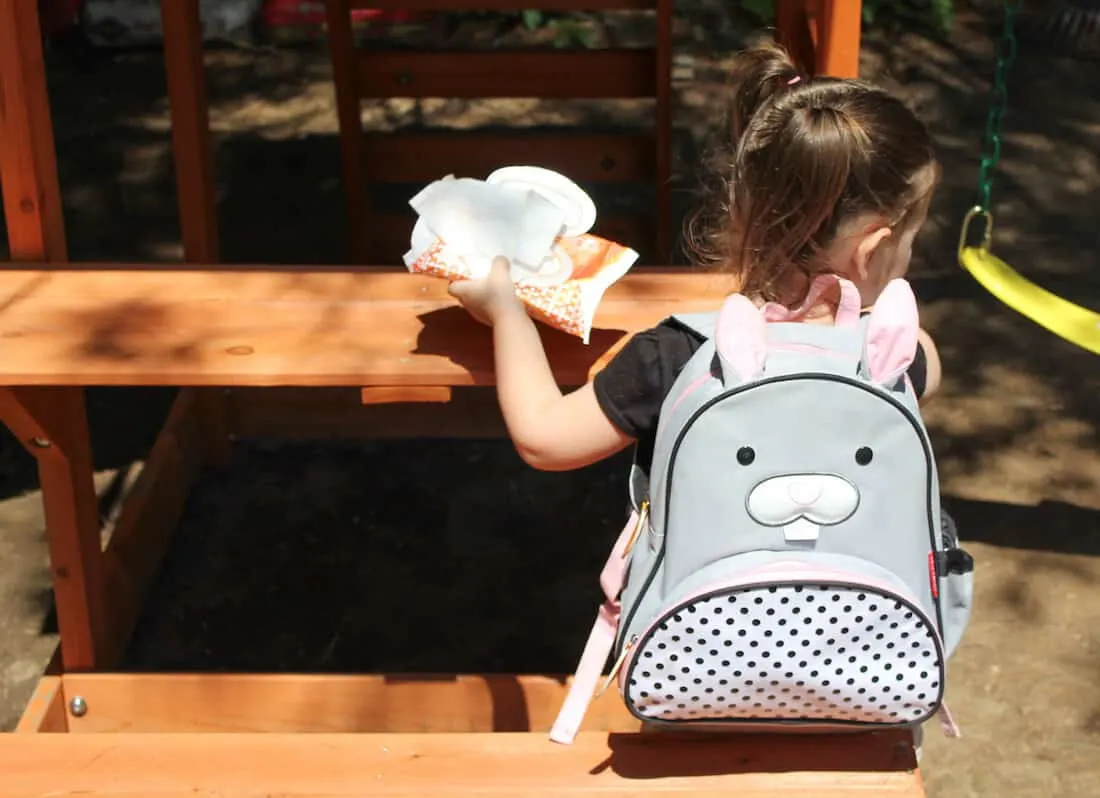 This will be a big transition for us both—new teachers and friends for her, and me having to adjust to new staff as well. Charlie's old school was a lifesaver—they were so understanding when I was frazzled and would forget stuff—but I have no idea what it will be like at the new school where rules seem a bit tighter! So stocking up on items like wet wipes is essential!