I think I've found my weakness. Expecting a summer baby I am loving shopping for all things summer newborn. But I keep drifting to rompers—they are so adorable! So I rounded up some of my favorite baby girl rompers that are perfect for summertime. They come in lots of sizes too, so whether you are looking or newborn baby outfits or have an infant girl a little older, so many of these would work!
Now I just to need to figure out how many rompers are too many, because I want them all!
This post contains commissioned affiliate links.
I've listed some of my favorites below, but you can check out all the great options here.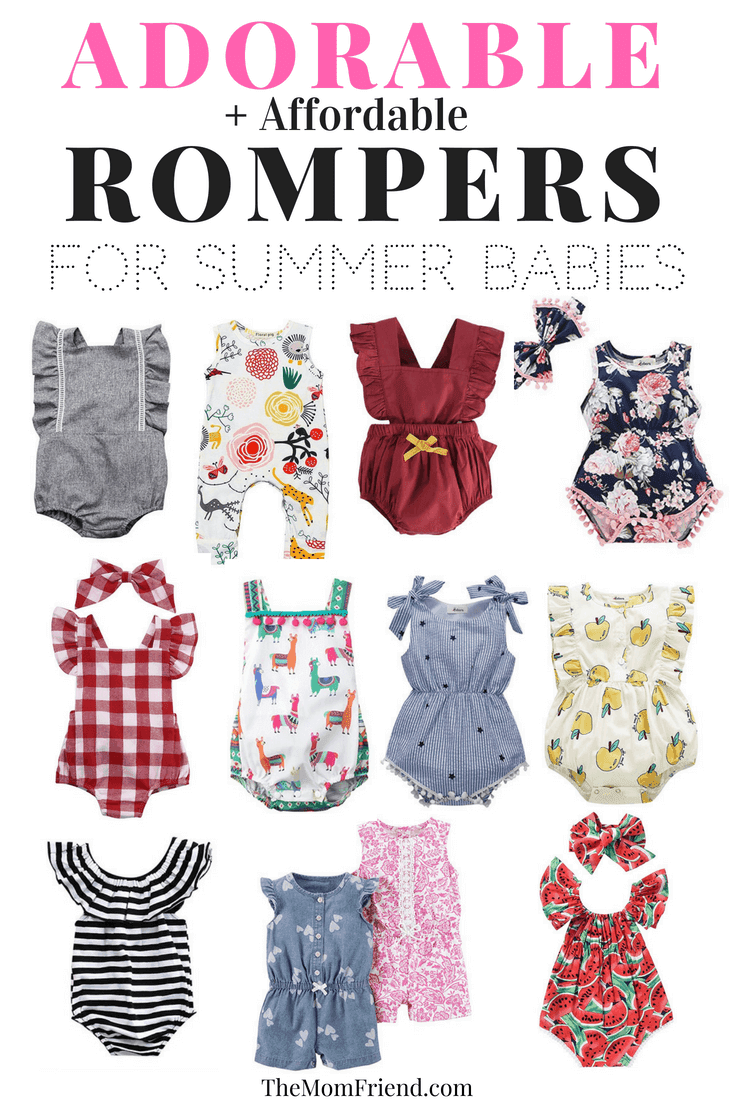 Gray Lace + Ruffles | Bright Modern Animals (great for new crawlers!) | Ruffle & Bow | Floral Bow Set | Picnic Perfect | Llama Romper | Seersucker Tank | Apple A Day | Black & White Striped (does this come in adult size??) | 2-Pack Lace + Chambray | Sweet Watermelon
Do you have a little girl to dress up in one of these? Which one is your favorite? Or where else can I find more adorable ones? Let me know! And be sure to follow The Mom Friend on Pinterest—I love pinning outfit inspirations for both mom and baby!