Nursing is hard enough—add on pumping to that (or do it exclusively) and that brings a whole other set of challenges and frustrations. I pumped starting when my daughter was 3 weeks old, until we started the weaning process at 16 months, because I worked full-time. Finding the right products and developing a routine are some of the best things a pumping mama can do to make the whole process a little easier.
Here are some of my favorites and must-haves for moms who pump: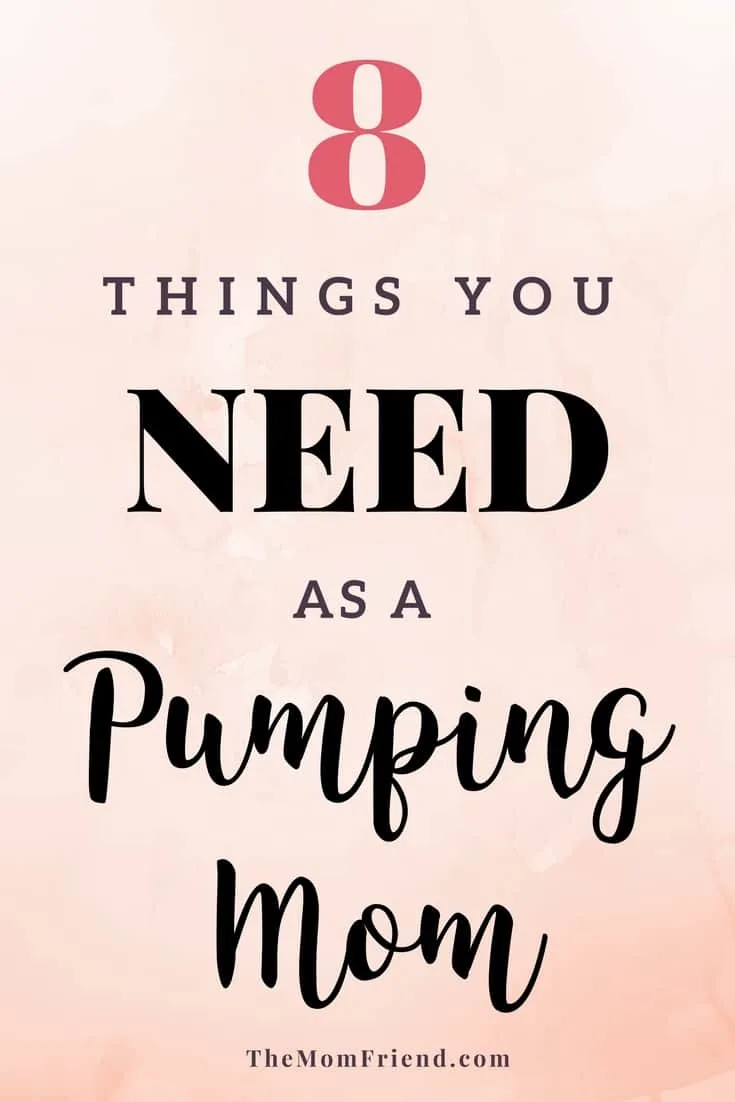 This post contains affiliate links.
Handsfree Nursing & Pumping Bra
There are many pumping bras on the market, but having one that you don't have to change into AND can nurse in, is so much better for days where you are doing both, or just don't feel like changing. This one by the Dairy Fairy is a popular choice for moms that do both.
The Pump Strap is one of those things that I didn't realize just how much I needed it until I got it. It can be put on directly over any nursing bra, and the velcro makes it possible to adjust it to the perfect spot.
It provides great compression as well to help increase the flow of breastmilk, and the horizontal slits hold bottles better than other styles with circular cutouts.
Working full-time starting 5 weeks postpartum, and nursing for 17 months meant I was (literally) attached to my pump 3-5 times a day. Having a double electric pump was essential throughout my breastfeeding journey, and is a must-have if you plan on pumping a decent amount or on a regular basis.
There are many different styles (
I used this one
) and they are easy to use with simple attachments. Having a double electric pump makes it possible to pump both sides at once and be DONE.
Hallejuah!
Be sure to see if your insurance company covers the cost of a pump—most do!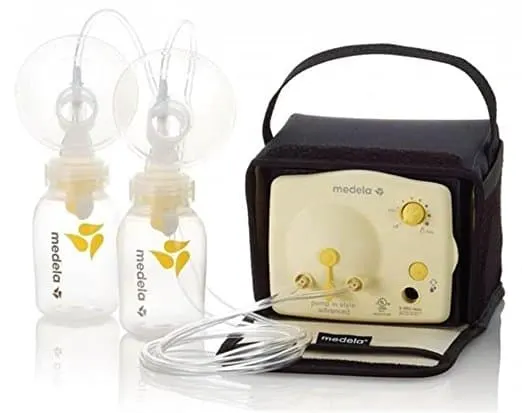 Owning extra pump parts make life a little easier for pumping mamas. Whether it is keeping a set at work, always having a clean set in a pumping bag, or just having spare parts when things seemingly disappear—extra pump parts are super helpful. There are even
generic versions
that are compatible with brand name pumps—they basically do the same thing as the name brand but cost less!
Just be sure they are compatible before purchasing, and read reviews to see how well they worked when comparing brands.
Pump Wipes are great for on-the-go moms who would rather not wash part parts in between each session, or who don't have access to a sink/refrigerator while at work. Did you know you can store rinsed pump parts in a fridge for 24 hours and use for multiple pump sessions? Game changer! One wipe is usually enough to clean all parts.
These are hands down my favorite breastmilk storage bag. Everything from the storage function, the capacity, and the secure closure was well designed. Though these are designed to hold 6 ounces, they can easily hold much more if needed in a pinch (for transporting home from work, not for freezing). Even when full with 6 oz they lay flat which helps them freeze quickly and makes stacking a breeze.
They also make ones that can be attached directly to pump adaptors or Lansinoh pumps, for those who prefer to pump straight into a bag.
For travel and quick sessions where you may not want the hassle of plugging in an electric pump, having a backup pump is a good thing. While manual pumps are ok in a pinch, a battery operated pump is a lifesaver.
I really liked using a similar one to
this one
, as it pumped quickly (even having to do one side at a time) and fits bottles from many different brands as well. It was easy to pack in a carry-on bag as well.
Moms and dads are busy enough—these Medela Quick Clean Micro-Steam Bags are an incredibly useful product that make life just that much easier. Each bag fits a full set of pump parts, and is easy to fill, use, and store. With just a little water and a microwave, the Micro-Steam bags sterilize pump parts, bottles and other items, and can be used 20 times before needing to be tossed. No need to boil parts all the time!
—
There you go, 8 of my favorite things that every pumping mama will love! What would you add to this list, let me know below!
Have you checked out these popular posts before?