Thank you to Rockland Trust for sponsoring this post.
The beginning of December was spent traveling to celebrate the life of my Grandma—a beautiful, caring soul who was the true matriarch of our family. And while it is sad to know I will not get to spend another warm summer day sitting out on the porch with her, or chat on the phone and promise to send her more pictures of Charlie, times like these provide for the opportunity for reflection in such a way that the normal rush of daily life hardly allows time for.
It in the brief pauses that the lessons she taught begin to show their colors, and more importantly, their importance. Taught is hardly the right word however—Grandmothers have a way of instilling lessons in their grandchildren, without them realizing or understanding the true impact until much later on.
In the same way that they sneak another piece of candy when Mom turns her back, they sneak little life lessons into the core of who we grow up to be, through demonstration, through love, and through life in general. My relationship with my Grandma is something I will always cherish, as are the lessons I have learned from her.
Here are 3 life lessons I learned from my relationship with my Grandma that I know she would want shared with you:
Love is humble and found in simple joys.
My Grandma was humble by all accounts. She preferred the simple country life that made going for a visit to her house feel like an adventure (until night came and there was nothing to do but to read her old country home magazines). She didn't wear much jewelry, and she redirected most questions about how she was doing back onto someone else.
My Grandma knew that love was best found in the simple joys, and not having to create extravagant memories. She embraced the beauty of the natural world and cherished time spent relaxing in the outdoors watching wildlife with loved ones. The way her face would light up when one of her hummingbirds came to visit is something I think about everything time I see one fluttering nearby.
The best marriages know how to take a joke, and how to dish one out.
My grandparents were married for 67.5 years before my grandfather passed away. That is a lifetime for some people! The two of them together was like a comedy show. My Grandpa was by far the most outspoken and hilarious person I've ever known—quite literally the hoot n' hollerin' type! He gave my Grandma such a hard time (as he did to all of us for fun), and she just dished it right back to him. She knew when to just shake her head in disbelief, and when to point out one of his flaws to bring him back to earth.
Their banter filled the house with joy, and ultimately prepared me for a marriage to a sarcastic and humorous man. Watching her interact with my Grandpa over the years showed me what deep love and devotion look like, and taught me that at the heart of a solid marriage is one where you can laugh together, and also, at each other.
Love should be freely, and often, expressed.
My Grandma had this beautiful habit of holding my hand whenever we were sitting close to one another. She did it to all of us. She expressed her love freely, openly, and without hesitation. A pat on the leg, a "We Love Ya" on the phone, or an order to "tell my boy and my baby I love them" was always part of any interaction. But it was the hand holding that sticks out in my mind.
Charlie does that quite often too. She loves to hold my hand as we sit together, or while we are driving in the car. It's her simple way of saying "I love you, and I want to be close to you." It reminds me of my Grandma, and for that I will always be thankful.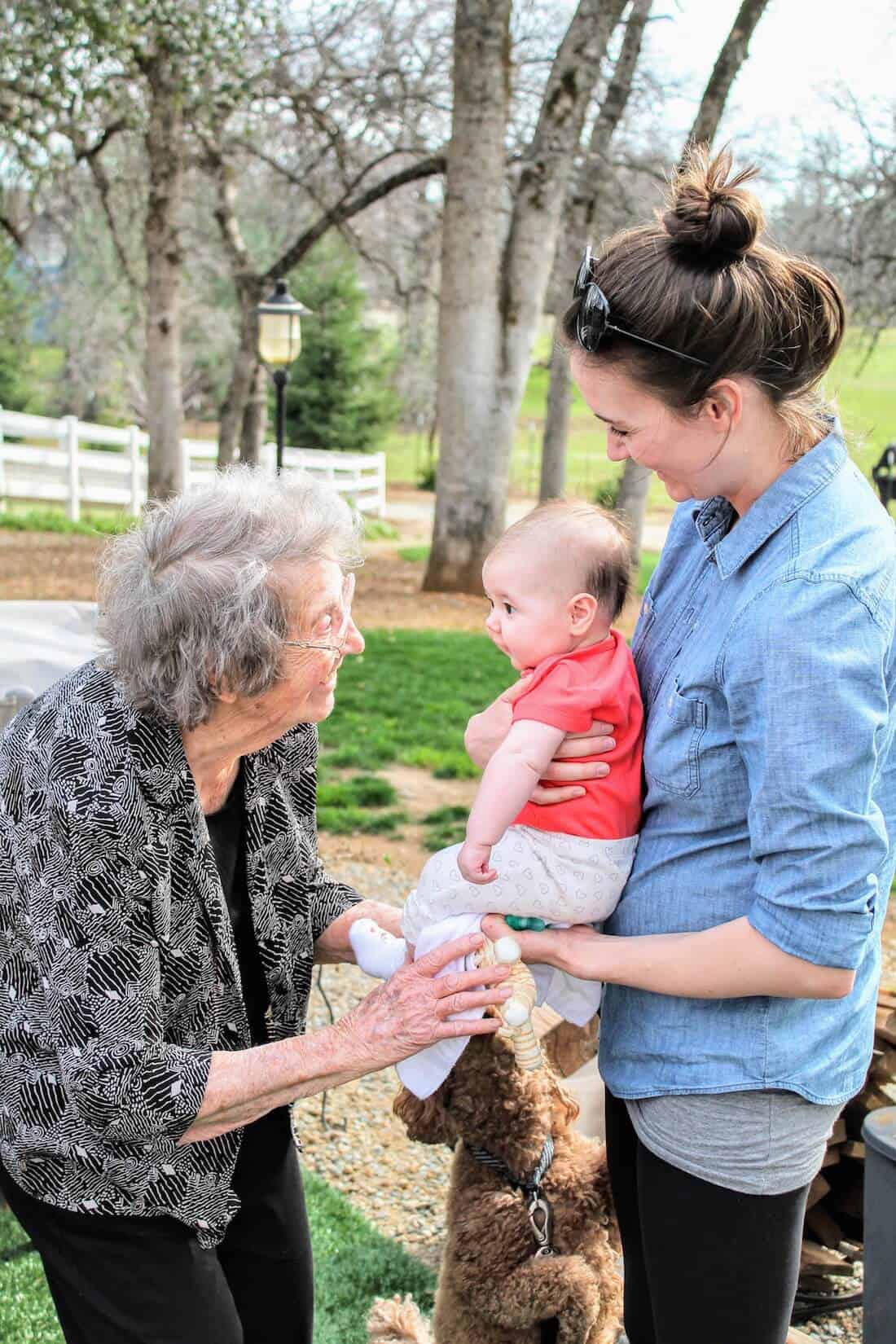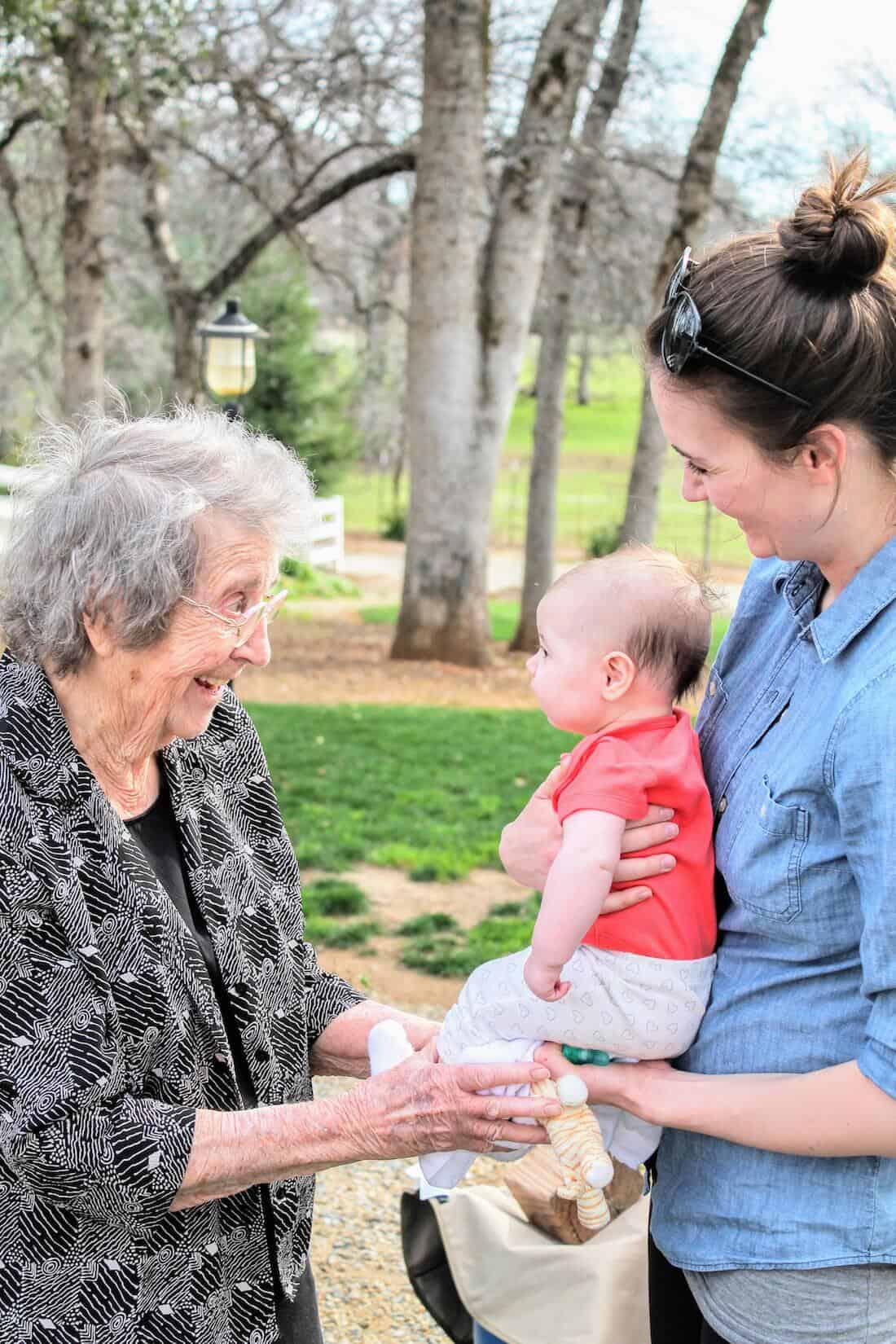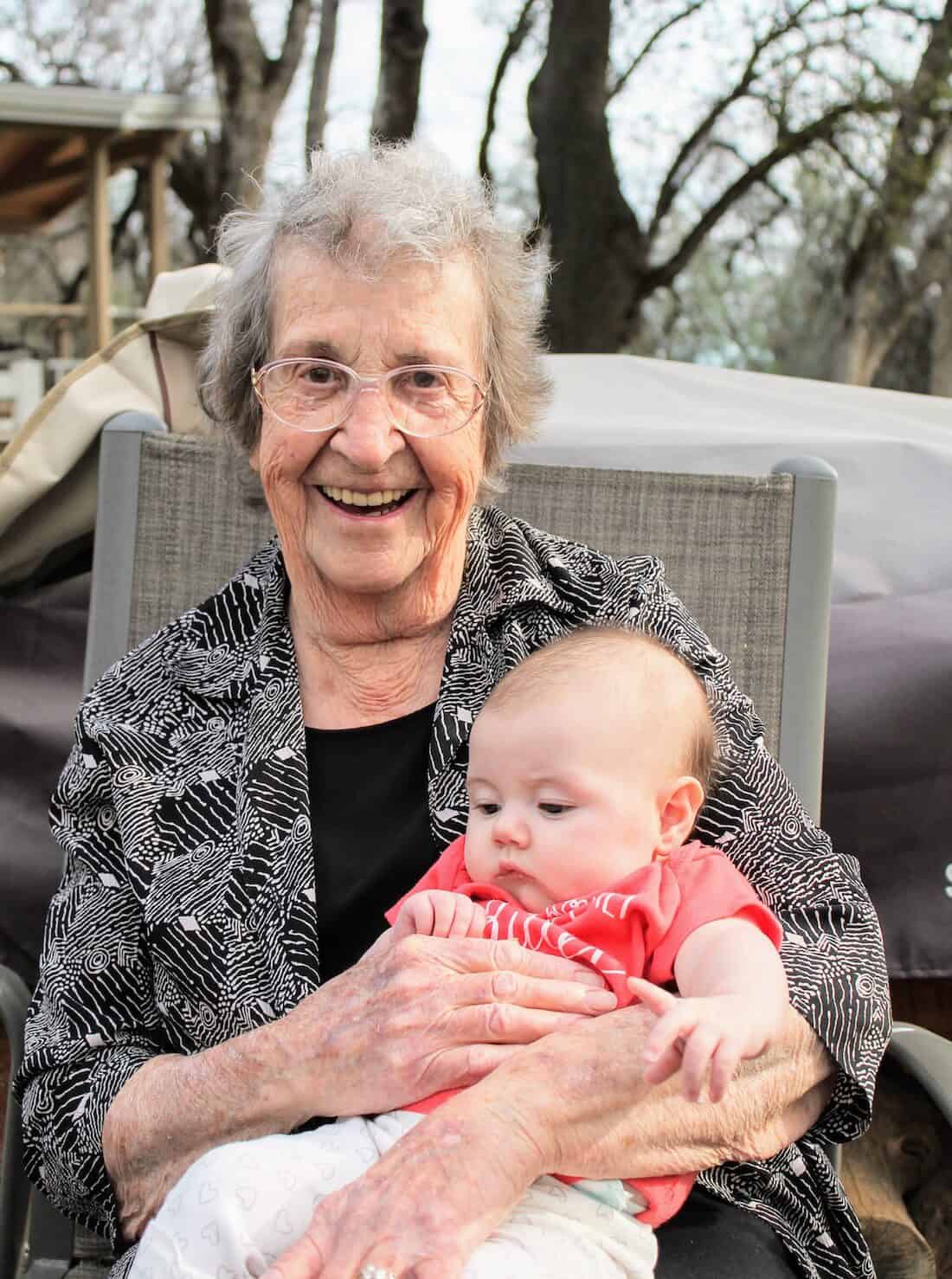 Some families have difficulty expressing affection. My family is not one of those. Leaving a family gathering takes 20 minutes to give hugs to everyone present, and saying "Love ya" comes as naturally between cousins as it does with anyone else. This is the legacy that my Grandma created and tended to her entire life. Love should be shared, and shared freely.
Each Relationship Matters
I know how lucky I am to have gotten the chance to have such a wonderful relationship with my Grandma. Her lessons will live in me and guide me as I navigate the waters of marriage and motherhood, and I can only hope to create a family legacy similar to what she left.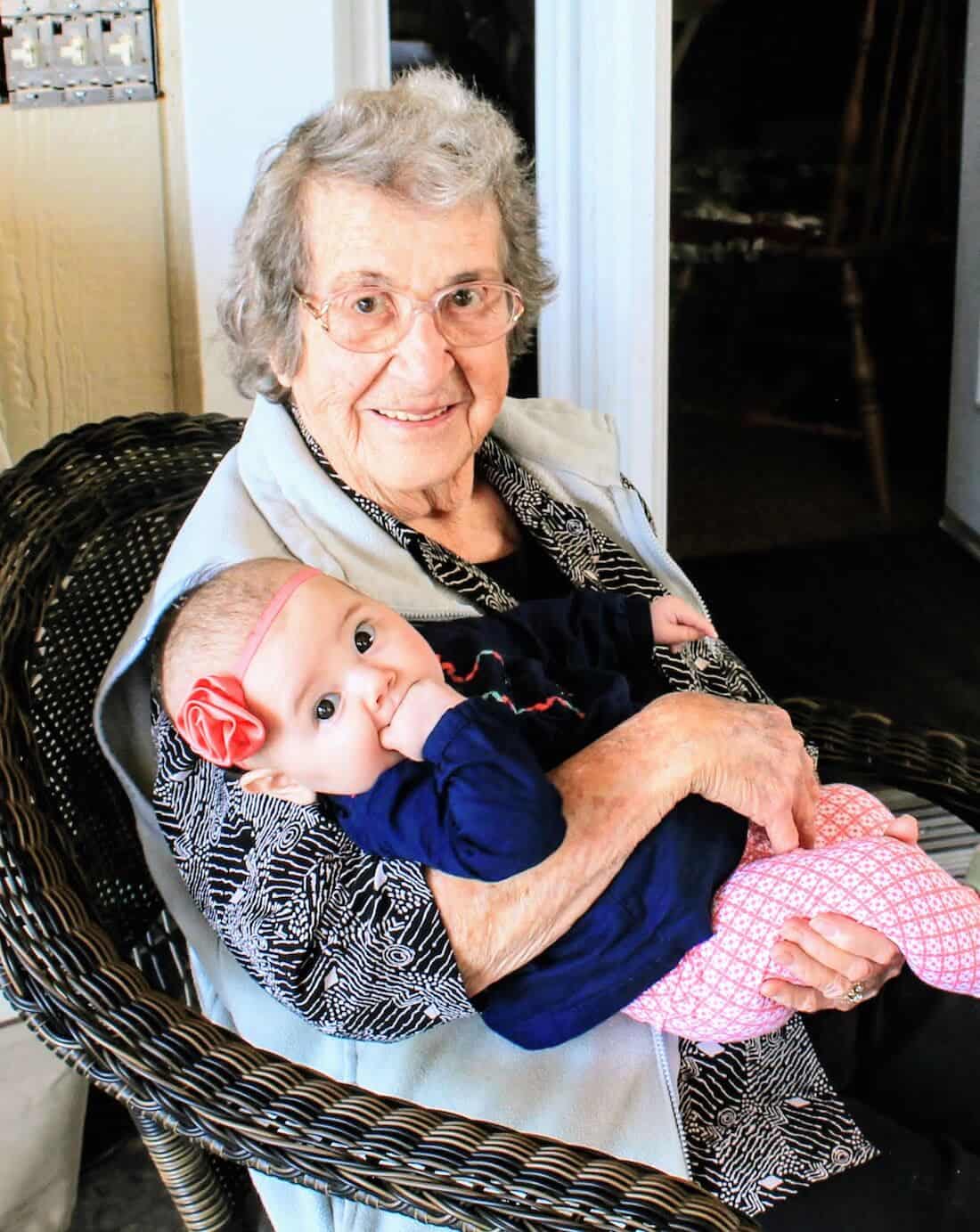 I want to thank Rockland Trust for allowing me the opportunity to reflect and share about my relationship with her—writing down my thoughts helps to preserve those memories and share them with others. It is not often that a bank, or company in general, is interested in and inspired by in the stories and relationships behind a person. As a prior customer who spent years with Rockland Trust, I know that they truly believe that "Each Relationship Matters", and that is something that is important to me as well.
To hear more about other relationships that inspire them, follow Rockland Trust on Facebook and Instagram.
Do you have a relationship that has inspired you? I would love to hear about it in the comments below!